Party boats are the number one way to guarantee a celebration you won't forget. And Florida is the party boat capital of the world! With great weather, great views and great people mean that you can have a great time.
In fact, there are so many places to choose from there's even a top ten list of places to go on your party boat in Florida.
A tour we think you'll love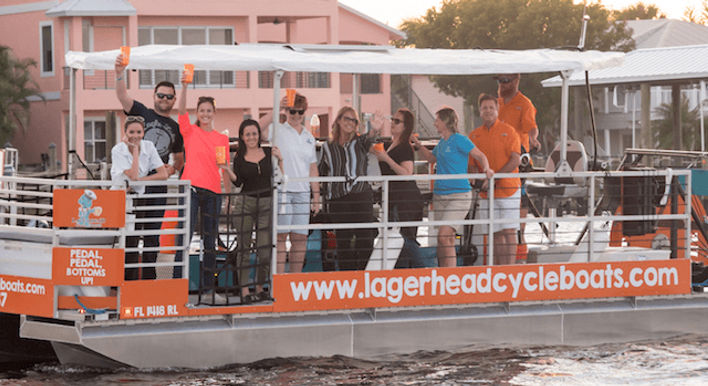 Cycleboat Cruise
From $44
View tour
But, when choosing your party boat company you need to be aware of 3 key things. With so many companies out there, there are lots of options available. But how do you know which is good, which is bad, and which is right for you?
More can go wrong on a boat than in a bar so we've compiled a list of 3 key things to check up on before you book your next boat party.
Staff Can Make Your Party Great
There are many different types of people who want to hire a party boat. So, there are different types of boat, different companies and, obviously, different staff. Like in any event or hospitality service, the staff can make or break the experience for you and your guests.
So, it is well worth checking out reviews of the companies running the boat parties. Always ask for recommendations too, and see if you can meet the crew when you are choosing your boat!
Which Party Boat Company Is for Me?
When you are planning boat parties, the first thing you will decide is what kind of party you want to organise. Is it a small family get together, or a bachelorette or graduation celebration? This will tell you what kind of services you need to ask for.
Knowing this will be useful information when you are looking at comparing boat prices. Keep in mind that the lowest cost might not always be the best. You may get fewer services included in your celebration and incur extra costs for you or your guests on the day.
But, just because something is the most expensive, it doesn't mean it is the best for you either! You may not require all the services. Just make sure you know what is included and what is not.
Party Boat Safety
Probably the most important thing on this list is boat safety. We have mentioned checking reviews, and getting recommendations for staff. You should extend this to checking the boat companies too.
Consider their experience in the industry, ask previous customers what they thought. You can ask for certifications and accreditations too. All party boat companies should be happy to provide proof of safety training and insurance.
Always check with them about what the insurance covers and who is liable for what! You need to communicate honestly about the kind of party you are having so that the company can tell you what you are covered for.
Are You Ready To Party?
If you know what kind of party you want to throw for your next event, just remember the three key things covered in this article: staff, services and safety. Make sure you approach every party boat company with the information you need and don't be afraid to ask for proof.
Want to check out a real party boat? Contact us today to arrange a tour or discuss your next event. We can cater for any event and your trip is totally customisable!