Are you ready to have a great time in Florida? It's the ultimate destination for any occasion, especially for birthdays.
If you're looking for an unforgettable way to celebrate your birthday, why not plan a boat party in Fort Lauderdale? With its beautiful beaches and stunning waterways, it's the perfect place to host a boat party.
A tour we think you'll love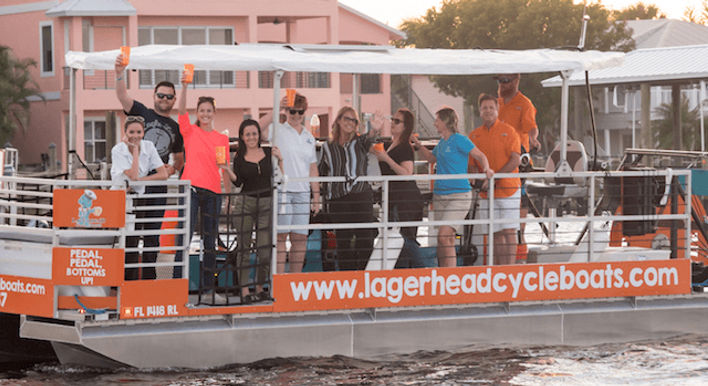 Cycleboat Cruise
From $44
View tour
In this guide, we'll walk you through the steps to plan the ultimate boat birthday party when renting a boat in Fort Lauderdale. Keep reading to learn more.
Choose a Boat Rental Company
The first step in planning a boat party in Fort Lauderdale is to choose a reputable boat rental company.
There are many boat rentals available in the area, so it's important to do your research to find one that fits your needs and budget.
Select the Right Boat
Once you've chosen a boat rental company, it's time to select the right boat for your party. Consider the size of your group and the type of party you want to have. A pontoon boat is a great option for a small, intimate gathering, while a yacht or a party boat is ideal for a larger group.
Make sure to choose a boat that has all the amenities you need, such as a sound system, a grill, and comfortable seating.
Plan the Itinerary
Ft. Lauderdale has many beautiful waterways, so it's important to plan your itinerary carefully. Consider the sights you want to see, the activities you want to do, and the time you have available.
Some popular activities for boat parties in Fort Lauderdale include swimming, snorkeling, and fishing. You can also plan stops at waterfront restaurants and bars or take a sunset cruise.
Create a Guest List
Once you've planned your itinerary, it's time to create a guest list. Consider the size of the boat and the activities you have planned when inviting guests.
Make sure to include all the necessary details, such as the date, time, and location of the boat rental.
Plan the Menu
No party is complete without delicious food and drinks. Plan a menu that's easy to prepare and serve on the boat. Finger foods, sandwiches, and snacks are great options for boat parties.
You can also bring along a cooler with drinks or hire a bartender to serve cocktails.
Decorate the Boat
Make your birthday boat party extra special by decorating the boat with balloons, streamers, and other party decorations.
You can also customize the boat with personalized banners and signage to make the party even more festive.
Safety First
Safety is always a top priority when it comes to boat parties. Make sure you have enough life jackets for all your guests and ensure everyone knows where they are located.
It's also important to have a first aid kit on board and to know the location of the nearest hospital.
Clean Up
After the birthday party, it's important to clean up the boat and dispose of any trash properly.
Make sure to leave the boat in the same condition as you found it.
Throwing the Ultimate Boat Birthday Party
There's nothing better than a great birthday celebration. Fortunately, this guide to throwing the ultimate boat birthday party will help take your event to the next level.
Please contact us today to schedule an appointment with one of our boat rental experts at Lagerhead Party Boats in Fort Lauderdale, FL.